Mountain biking at Herb Parsons Lake Collierville TN 2021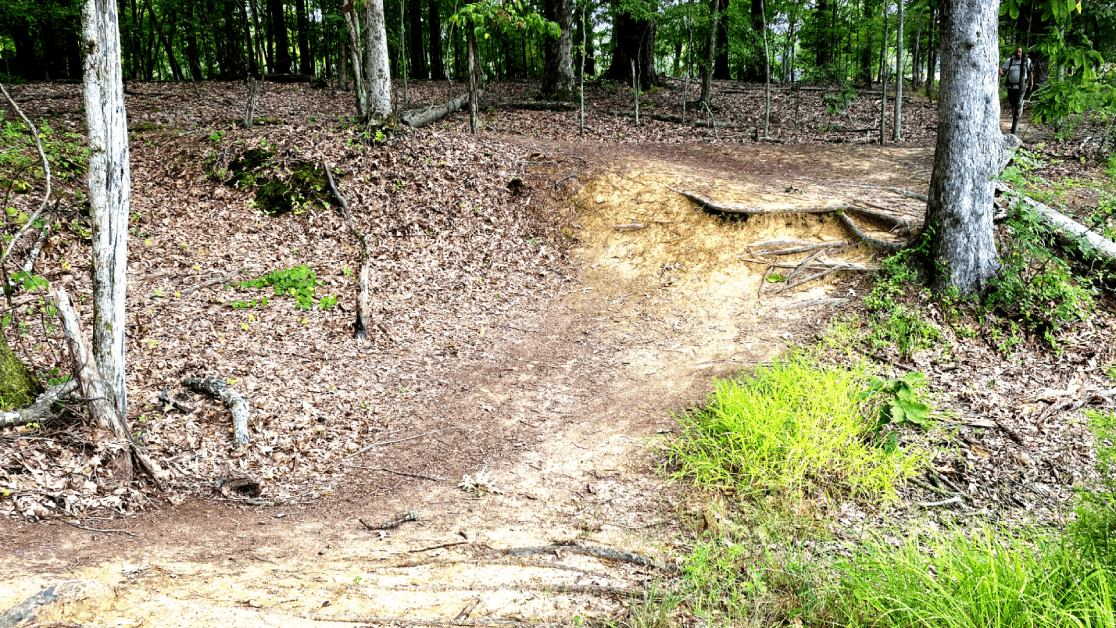 by Brian Johanan
on
Have you thought about mountain biking?
I love the thought of mountain biking. It is an exciting different type of exercise than hiking. Climbing hills with deep ruts and blazing down a trail. The reality of mountain biking as a beginner is much different. I live in Memphis, and I plan on staying close to home while learning the basics of mountain biking. Read along for some of my thoughts. I have a Felt Dispatch 990 that is a few years old.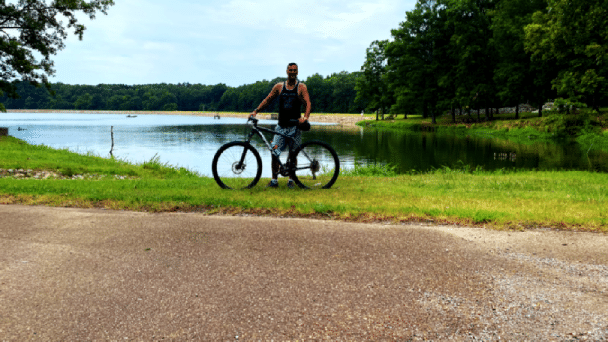 Have you tried Herb Parsons Lake?
Herb Parsons Lake has become known for its fishing in the area. If you find fishing relaxing, you can fish for bass, bluegill, and catfish here. Herb Parsons Lake is a 177-acre lake about fifteen miles from Collierville. When you arrive at the lake and head onto the shaded drive, you feel miles away. You have a stunning view of the lake from the parking lot. Herb Parsons has something for any outdoor enthusiast.
Getting Started
It has been a year or more since I took to the trails with my bike. I had to start by airing my tires. In the garage, my bike sat on flat tires, waiting for its turn. Before heading out with the bike again, I purchased a bike rack for the hitch of my SUV. It was from Amazon and was less than $100. You can purchase these items from Amazon. #CommissionsEarned As an Amazon Associate, I earn from qualifying purchases.
It took about 10 minutes to bolt the pieces together. Solving the minor inconvenience of removing the front tire and loading it into the hatch has made a difference. I understand why I see so many bike racks on other people's vehicles now. If you haven't bought one, I would recommend it.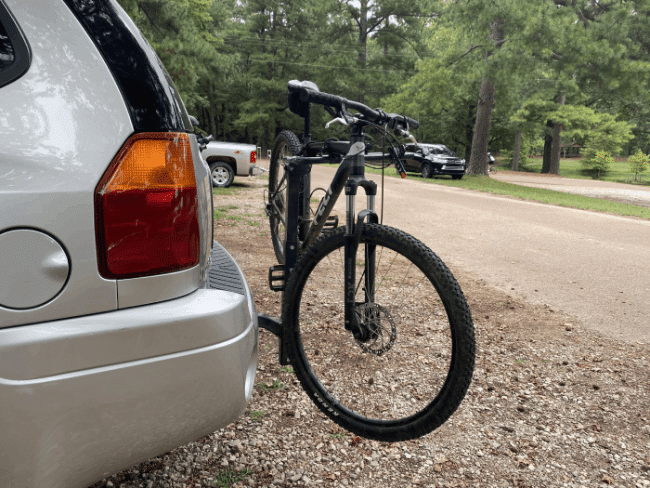 Finding Trails
I used MTB Project to find trails near me. I found the app a little clunky to use on the iPhone. I'm going to continue messing around with it and see if it improves with usage. You can visit their website for trail information. Depending on the route you use it, will be about 6 to 8 miles around the lake. Herb Parson Lake trail information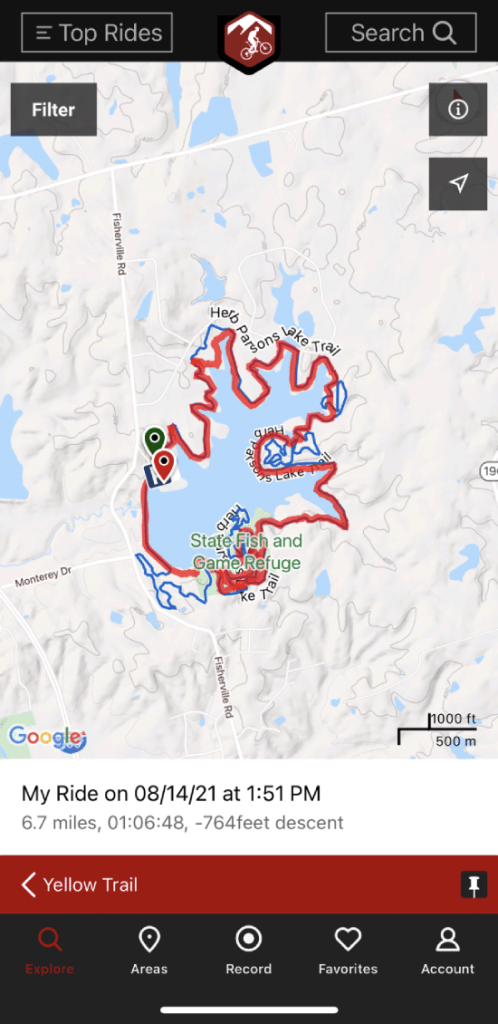 Length of Red Trail at Herb Parson Lake
Basic Bike Skills
As a child pedaling as fast as you can, jumping curbs, and steering with no hands is a fun sensation. As an adult, I am retraining myself on how to balance on the bike while climbing inclines. Watching videos on YouTube encouraged me to understand how to feel more natural on a trail. I will share some of the videos that I found helpful. As a complete novice, I had little background knowledge to build a base.
How fast is too fast?
With my first time around the loop, I had a speed of about 6 to 7 miles per hour. I had to dismount probably 3 or 4 different times due to my uncomfortableness of the incline or slope. These trails provide an opportunity to get some experience without becoming frustrated. If you are a novice, I would recommend Herb Parsons as a starting point for more training. I hardly shifted the bike, staying in a lower gear.
As always, wear a helmet. Protect your noggin.
At Herb Parsons Lake, you can fish, kayak, hike, bike, and rent a boat. If you haven't taken the time to visit the lake, go this weekend.