Land Between the Lakes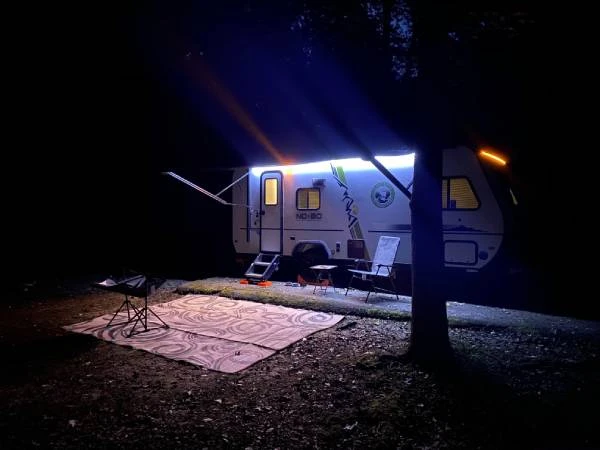 by Brian Johanan
on
I stayed at Lake Barkley state resort park in mid-September of 2020. I had taken a kayak trip to this area once before in summer 2020. I had decided to head back to stay for a few nights at a campground. Lake Barkley state park is in Cadiz, KY, less than two hundred miles from Memphis, TN. The drive from Memphis is easily doable in a few hours while towing a camper behind you.
This state park is in the area known as Land Between the Lakes. The United States Department of Agriculture manages the forestry of the state park. You will find portions of the 170,000 acres in both Western Kentucky and Tennessee.
Light pollution in this area was almost non-existent. After nightfall, the darkness was pure and plentiful. I don't think I had experienced a night sky like this in years. Looking up at stars created a connection with the outdoors I still aspire to recreate. While I was visiting, I went to the visitors center located in Golden Pond. I saw an educational video about constellations at the Planetarium that grew my love for the night sky.
I went to Wrangler's Campground and took a horseback trail. It has been at least a decade since my last time on a horse, and it did not disappoint. The horse was very well behaved for a new rider. I was not able to schedule the ride for the same day due to their bookings. I suggest trying to reserve beforehand to get a time slot. I highly recommend taking a drive through the Bison and Elk Prairie, located close to the state park. A bison herd was visible during my tour. Please show these animals respect as they are wild animals. I did not exit my SUV while driving the route.
Rock N Roll Rentals operates out of Memphis, Tennessee. We offer delivery and set up as an additional service for our rental camper units. We want to make your rental of a camper as easy as possible