Level your camper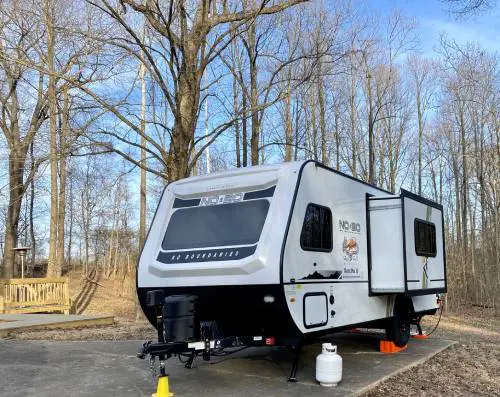 by Brian Johanan
on
What is one of the main things you do first when you pull into your campsite? Before you unhook your camper from your tow vehicle is to level your recreational vehicle. Even on a site that appears to be flat, it may require additional work before some guests are comfortable in the RV. Some guests might be overly sensitive to unlevel surfaces. Some might be able to sleep on an incline.
You will learn an easy way to level your camper from left to right. Generally, you want to use a level and work from side to side before moving to work on the front and rear. Depending on the price of the RV, you may have an auto-leveling kit. At the press of a button, the machinery and sensors will complete it for you. We use Lynx brand levelers with our rental units. You will have leveling blocks and chocks that work together. You will see these utilized in the video.
You will see us working to level from side to side. The easy part is front to back. In most trailers, you use the tongue jack to complete the front to back. Lowering or raising the tongue jack to have a flat surface in the camper.
We recorded this video as part of a delivery to a guest. Rock N Roll Rentals operates out of Memphis, Tennessee. We offer delivery and set up as an additional service for our rental camper units. We want to make your rental of a camper as easy as possible.
Watch this short three minute tutorial available on our YouTube channel.