Make Money Using Your RV From Your Home
If you aren't enjoying your camper every weekend, why allow it to sit unused while making payments on it every month. We can help you rent your camper. You can still plan your family trips whenever you want. You can use your recreational vehicle as much as you wish. Potential guests will see a calendar showing when it is available.
You already lead a busy life. Don't worry about the additional workload of renting your recreational vehicle. We will handle the business of renting, delivering, cleaning, and working with renters. Relax and enjoy the benefits of receiving a check for something you already have.
Why Rent Your Camper
You can expect to earn thousands depending on the RV type and availability. Camping is currently booming throughout the country. We require additional recreational vehicles to meet the demands of the market and our guests.
OFFSET OWNERSHIP COSTS
Owning a camper can be costly. You will have expenses beyond a monthly payment. While you are not enjoying it, put it to work. We will work hard to return a maximum profit to you, the owner.
ROADSIDE ASSISTANCE
With the insurance comes 24-hour roadside assistance. Sleep soundly, having the knowledge that your guests can reach out and have someone answer.
PEACE OF MIND
Renters will carry their insurance policies from the RV sharing platforms. Each night during their trip, you can have peace of mind. We can help you create a supplemental rental agreement to set your rules for the road.
RENTING ON YOUR TERMS
Use your camper for your enjoyment. We can assist with a calendar that maximizes income. We will also prep your RV for your family trip. Our job is to make you comfortable with the entire process.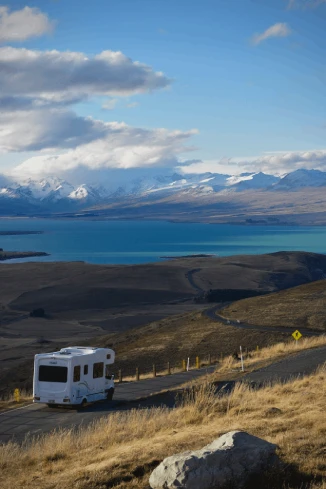 HOW IT WORKS
We utilize Outdoorsy and RVShare to list your RV. We have used both of these platforms to rent our own campers and RVs. We will handle all booking requests and screening questions. Our goal is to make rentals as simple and easy as possible for you.
Rock N Roll Rentals Responsibilities
List RV on various rental platforms
Handle all interactions with renters
Meet renters for pickups
Provide renters with necessary operating instructions
Deliver RV if requested
Clean RV after each rental
Wash laundry after each rental
Refill water and propane tanks if needed
Dump and sanitize tanks after each rental
Handle logistics of repairs if necessary
Keeping RV stocked with RV/Marine grade toilet paper and sanitizer packs
Notify the owner of all confirmed bookings and payout dates
Your Responsibilities
Make a monthly payment on RV (If still making payments)
Notify Rock N Roll Rentals when RV will be needed for personal use
That's it!
LET'S TALK NUMBERS
What's in it for you?
Rock N Roll Rentals and the owner will share a 50/50 split on all nightly rate profits. We do all the work. You collect a check.
​
We work hard to keep our partners profitable!